6 Tips if You're Contemplating a Job Change
"Don't limit yourself. Many people limit themselves to what they think they can do. You can go as far as your mind lets you. What you believe you can achieve." - Mary Kay Ash, Entrepreneur
There is a Mass Migration of Workers Seeking Meaningful Careers
Are you fed up with your current position and unsure of what is next for you? Are you burnt out and ready to lay down and give up? Join the club! People in the workforce are longing for a shift in career now more than ever. What is most surprising is that the majority do not have money as a driver for this switch. They are looking for better work life balance, a healthier company culture, or a more meaningful and fulfilling career.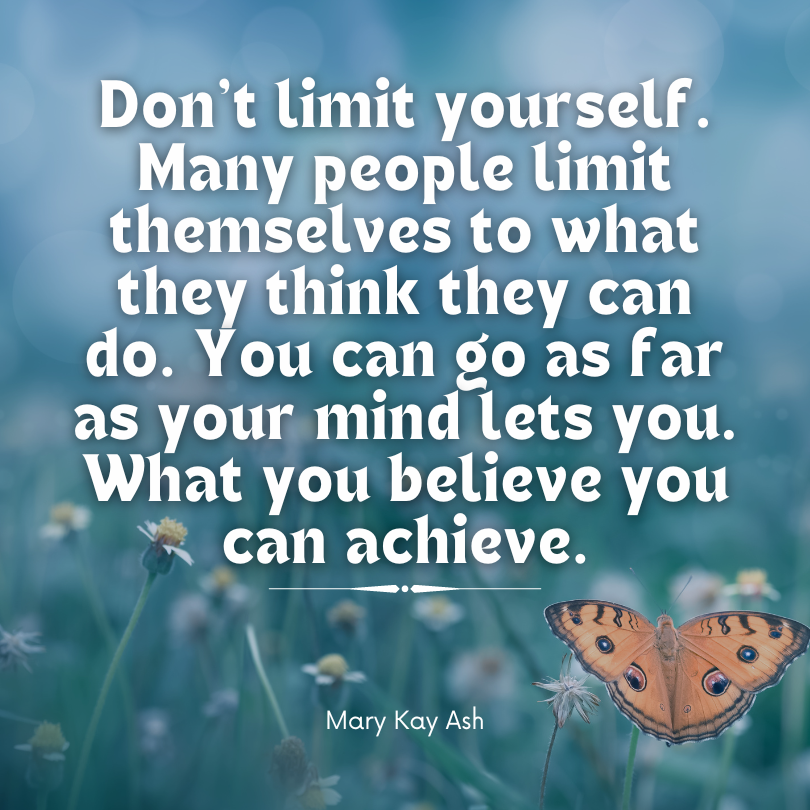 There's a movement of people now who are making big changes in their life for personal growth, fulfillment and sometimes for money too. We have all heard money can't buy happiness and it seems the events of the last few years have really clarified this. More of us are focusing on things that fill us up and that we enjoy.

If you wake up every day tired, dreading the day ahead it is because you are not filling up your own tank. You are not filling your time with things that you are passionate about, that really excite you and make you feel fulfilled. How do you solve this problem? A change could encourage a better work-life balance, which would give you time to pursue hobbies and interests outside of work. You may also be able to adjust your current position or even find a job that excites you, leading you to feeling more purpose and success.

6 Tips to Empower Yourself When Considering a Job or Career Change
It's important to have a strategy in place when you decide to change jobs or careers. Making a career change isn't easy, but there are certain things you can do to increase your chances of success. Here are six tips for successfully changing positions or careers:
1. Inventory Your Passions
Ask yourself what do you love to do, what really makes you feel excited and fulfilled. Write it down. You may find that what you enjoy doing and what you do for your daily grind are completely at odds.
2. List Your Skills
What skills do you have that are in demand, what do others come to you for? This can be tricky, because we often overlook our skills. "Doesn't everybody do it that way? It's so easy," you might think. But leave the modesty at the door and think of any and all positive feedback you've gotten and acknowledge your what you do well.
3. Create a Bucket List of Companies You Want to Work for
Are you passionate about a company's product or service? Do you connect with an organization's mission or values? What companies would you love to work for? Write those down, too. This is your interview bucket list, and it is essential for all job seekers, not just career changers. 
4. Connect!
Job searches are about who you know. Increasing your networking efforts unearths jobs not posted, warm introductions to hiring managers and can help you gain clarity on what you really want to do and why. Connect with people at your dream companies from your bucket list and reach out to them to hear more about what they do and their company. Then, be sure to consistently offer value to your professional network. You never know who will contact you with a job opportunity. 
5. Update Your Resume
Use the words you hear in conversations with your network to update your resume and your LinkedIn profile. Speaking "the language" raises your chances of being seen as a good fit!

6. Get Professional Feedback and Guidance


Making a career change can feel risky and daunting when done completely by yourself. Seeking guidance from a coach or trusted mentor can help you make the transition with confidence and peace of mind.

As a professional, you've probably thought about changing careers at some point in your life, either seriously or just out of curiosity. Nowadays, most people are making the change because they want a better work-life balance or to escape a bad culture fit. If this sounds like you, follow the six tips above to get started on your career change today. A better career (and life) awaits!

Want more help?
Click here to download "The Secret to Career Success" for a more detailed roadmap. Or Join in the six week Career class starting on April 18th. Find out more and register here.